Five star groundbreaking Scottish poet fuses a searing script with original music. #Hypocrisy crackles with energy and wit, sees the personal become political and reminds us that we are in charge of our own humanity. Be moved, entertained, inspired.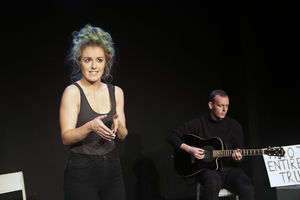 The show will feature Imogen Stirling, the original writer/performer, and Heyme Langbroek, a musician, and it will be unique because this will be the first time they will perform together! Imogen has been performing poetry for almost two years and worked as a musician for around five years before that. Heyme is a Prague-based multi-instrumentalist who reached out to Imogen after she advertised for a guitarist for the Prague performances.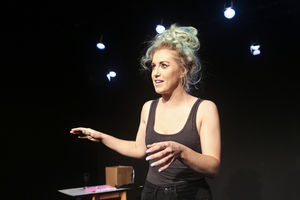 The show looks at the position of western privilege in an increasingly racist world, and the growth of subjective compassion that has emerged alongside it. It discusses what it is that makes humans prioritise some people's suffering over others, for example why we so exuberantly mourn the victims of western terror incidents yet turn our backs on the migrant crisis.
"Much of #Hypocrisy is based on my experiences of working and travelling abroad as a white, middle class, western woman and how I realised in hindsight just how much I had exploited my privilege during this time. Our privilege as westerners is a luxury we're not taught to recognise," said Imogen.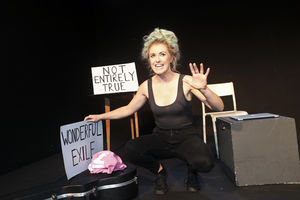 The show's story is both personal, but also has themes common to everyone's lives. Its objective is to provoke outrage and despair, but encourage a changed perspective, all through an exciting fusion of poetry, theatre and music.
"My goal is for the piece to be provocative, to unsettle in order to inspire change, yet to end on a note of hope rather than hopelessness," said Imogen.
Show dates and times:
24.05. 20:00 – 20:50
25.05. 20:00 – 20:50
26.05. 20:00 – 20:50
27.05. 20:00 – 20:50
Venue: Museum of Alchemists